The Institute of Professional Managers and Administrators of Nigeria (IPMA - Nigeria) is registered in line with the provisions of the Companies and Allied Matters Acts (CAMA) 1990, as a Limited by Guarantee Corporate body for the purpose of promoting Management/Administrative standards and values in Nigeria. The Institute is also approved by the Federal Ministry of Education and Federal Ministry of Justice.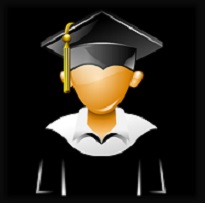 Today, the Institute has so many members from all works of life, and would appreciate and welcome everyone wishing to be registered or inducted as a professional Manager/Administrator for licensing by the Institute.
As a corporate body saddled with the responsibility of promoting Management/Administrative standards and values within Nigeria and the Institute thoroughly understands the hostile environment facing so many productivity through the provisions of management development solutions that would nevertheless, enhance growth and development.
This effort is climaxed with the authority of a corporate body as this, for effective signatory of professionalism and maintenance of excellent line in communication with subordinates and other stakeholders in distributive or general administrative channels, which products cannot be over-emphasized.
It is therefore noteworthy to ascertain here, that membership to this professional corporate body, is opened to advantageous position which by implication of its positive influence, makes one grow to have a better testimony in our Managerial/Administrative life.